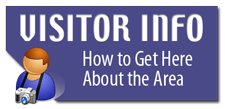 About The Festival
Presented by the Arts Council of Moore County, Convention & Visitor's Bureau of Pinehurst, Southern Pines & Aberdeen Area, and PineStraw Magazine, the fifth annual Palustris Festival (date to be announced) will present a variety of events showcasing the visual, literary and performing arts in Moore County. The festival will draw attention from many arts groups in and around the Sandhills area and is sure to offer something for everyone!
Why the name Palustris? The word palustris (pronounced puh-LUS-tris) is from the Latin name of the Longleaf Pine and was chosen for this event because of its unique connection to Moore County. One visit to our area and you can't miss the influence of the Longleaf Pine. Even the names of our towns, like Pinehurst, Southern Pines, Pinebluff and Whispering Pines, give you a sense of this special connection. In fact, Moore County is home to one of the largest stands of virgin longleaf pine forests in the country (160 acres in the Weymouth Woods-Sandhills Nature Preserve called the Boyd Round-Timber Tract), which is also home to the oldest living longleaf pine tree known in the world at more than 463 years old.
The Palustris Festival will include a concentration of many diverse and unique cultural performances and events in only four days. In keeping with the desire to have the Palustris Festival as accessible as possible, many of the events are free and open to the public.
Just as the settlers who transformed this area from what was once called the "pine barrens," it is our hope that the Palustris Festival will transform Moore County into a destination known as much for its arts, culture and history, as it is for its golf, horses and beauty.
Special Festival Pottery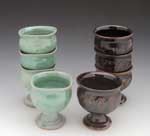 In addition, Linda Dalton Pottery of West End has created a special pottery piece just for the Festival that can be purchased at the stations or special ordered. The individual pieces are available in four colors for $18 each (tax included) and a set of four for $60. Cash or check only.
Enjoy the festival and start your collection of Palustris Festival Pottery.
Palustris Festival Photo Contest
Another new item this year will be the first ever Palustris Festival Photo Contest featuring YOU as the photographer. This contest is open to anyone attending a Palustris Festival event. All you have to do is take a photo during any Palustris event and then post it to the Palustris Festival's Facebook page.
Photo Categories: Three winning photos will be chosen in the following categories:
Best Palustris Moment – Grand Prize
Best Palustris Audience
Best Palustris Kid's or Family Activity
Judges: Tim Sayer of Sayer Photography and Jim Dalton of Linda Dalton Pottery.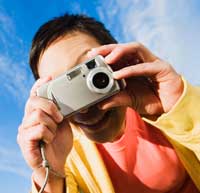 Prizes: The winner of the Grand Prize, "Best Palustris Moment", will receive a set of special Palustris pottery by Linda Dalton Pottery, an Arts Council of Moore County family membership for a year, and your photo may be featured prominently in future Palustris promotions. The winners of the "Best Palustris Audience" and "Best Palustris Kid's or Family Activity" will each receive an Arts Council of Moore County family membership for a year and your photo may be featured prominently in future Palustris promotions.
Contest Guidelines (or the Fine Print): The deadline for all photos to be posted to the Palustris Facebook page will be Friday, March 29, 2013 and the winners will be announced by April 30, 2013. Please secure permission to take photos in the venue and/or of any individuals in the photo. There is no cost to enter, and you may post as many photos as you like. The Arts Council of Moore County reserves the right to refuse, remove, or reject any photos that it considers unsuitable for public display. Once posted, photographers grant Palustris Festival and Arts Council of Moore County the right to use the photos for the purpose of promoting future Palustris Festivals, with credit given to the photographer.
Be as creative as you like, use any type of camera you have (including cell phones), and always have fun!
Contact Information
Contact Us at info@palustrisfestival.com
Phone (910) 692-ARTS (2787)
PO Box 405, Southern Pines, NC 28388 USA
Volunteering
The Palustris Festival is currently recruiting volunteers for its 2013 event. Palustris relies on the energy and generosity of its volunteers to help make the arts festival a success. Specific volunteer positions will be determined by the presenter of the events, but jobs may include ushering, selling or collecting tickets, handing out programs, helping backstage, gallery sitting, and many more opportunities.
To become a Palustris Volunteer, contact Mr. Chris Dunn at (910) 692-2787. Join Palustris and help make a difference in our community!